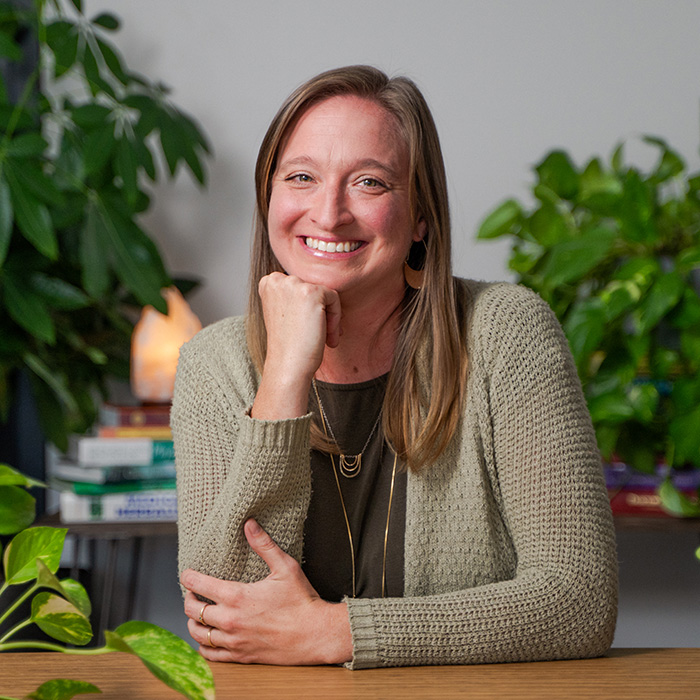 Dr. Rachelle M. Forsberg, ND, LAc
As a naturopathic doctor, Dr. Rachelle Forsberg is passionate about helping people find their optimal state of wellness. She believes there are many paths to health and enjoys collaborating with individuals as they traverse their unique healing journey. In her practice, Dr. Forsberg utilizes naturopathic care along with traditional Chinese medicine, acupuncture, functional medicine, and specific nutrient therapy. Dr. Forsberg is a registered Naturopathic Doctor and a nationally board certified Diplomate of Acupuncture.
Dr. Rachelle Forsberg was born and raised in Colorado – after graduating from Colorado State University she moved to Washington to study Naturopathic Medicine and Traditional Chinese medicine at Bastyr University. After 10 years of clinical practice in the Pacific Northwest, Dr. Forsberg fulfilled her dream of returning to Colorado to build a naturopathic medical practice in her home state!
Dr. Forsberg and her husband enjoy spending as much time as possible outdoors in the Colorado sunshine with their young son and adventurous chocolate lab – discovering local parks, hiking, skiing, gardening, and lounging in their backyard hammock. Dr. Forsberg also enjoys opportunities to speak Spanish, she is always up for an impromptu dance party, and she believes life should be a musical!
Areas of Expertise:
Acupuncture
Nutrigenomics
Complex chronic illnesses
Regenerative medicine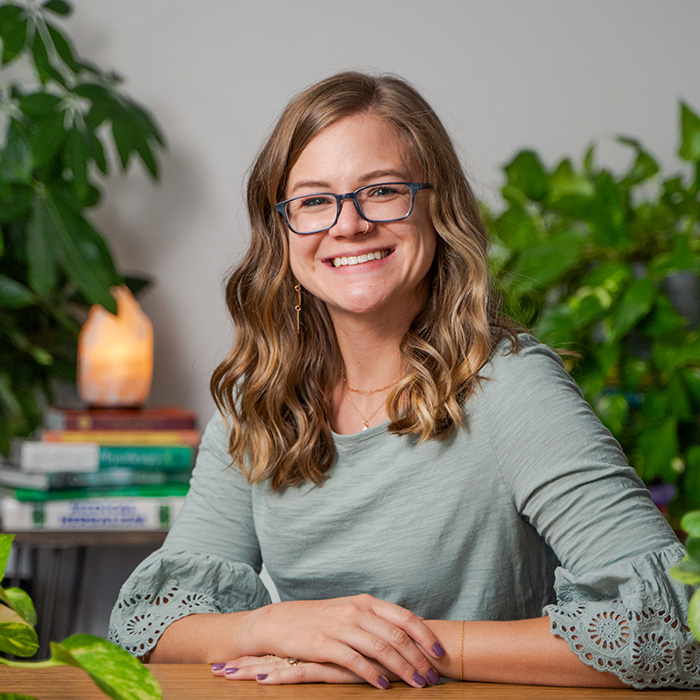 Dr. Danica Woods, ND
Dr. Danica Woods is a Colorado native recently returned from her sojourn in Washington State to guide patients towards healing in this beautiful state.
Her goals when working with patients are to empower her patients to make the changes necessary to optimize health and to facilitate healing experiences. Dr. Woods is able to approach her patients from a whole-person perspective that allows her to truly understand the root of dis-ease and to allow her patients to start their journey towards wellness. She has extensive experience in hormone balancing for women, physical medicine, healing touch modalities, and the integration of Mind-Body medicine techniques. She aims to help every patient strive towards wellness in all aspects of life, and emphasizes the health of mind, body, and soul in order to become fully integrated with their intention and purpose. She knows that this isn't an easy journey and has dedicated her practice to walking this journey with her patients and facilitating the climb to health.
Dr. Danica Woods graduated from Bastyr University in Kenmore, Washington in 2019 after studying naturopathic medicine. Her other education and training includes a certification as an Integrative Holistic Life Coach from the Legacy Training Program in Denver, Colorado, and a Bachelor of Arts degree in Integrative Physiology from University of Colorado in Boulder. She is a current member of the AANP.
If she's not in the office or conducting telemedicine appointments, you can find Dr. Woods with her husband working on projects around their home, meditating-through-crochet, reading books, listening to Brené Brown podcasts, hiking, or walking/playing ball with/endlessly petting the family dog, Zeke.
Areas of Expertise:
Women's and Adolescent Health
Pelvic Floor Health
Stress Management and Mental Wellness
Hormone Health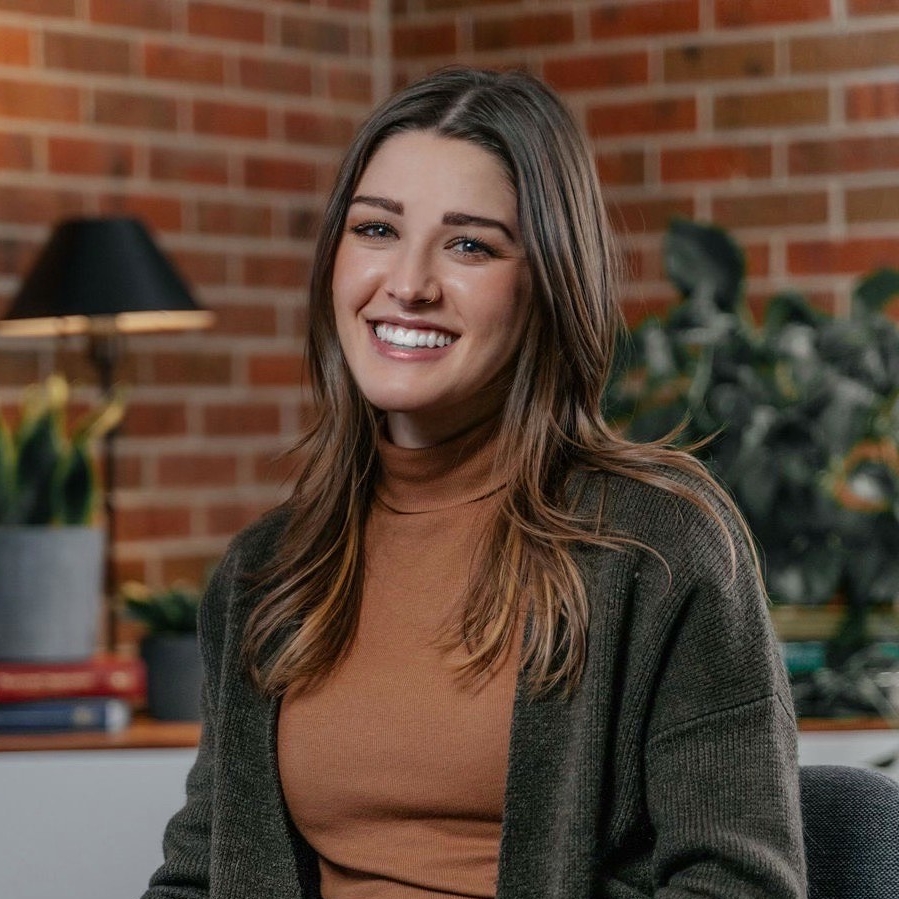 Jessica Liberatore CAP, CAHC
Jessica is a Certified Ayurvedic Practitioner & Wellness Counselor. After years of immersing herself in studying biomedical sciences, she graduated from Michigan State University with degrees in Biomedical Laboratory Diagnostics & Human Biology. Following her education, she was introduced to Ayurveda at a time in her life when she needed healing most. She intuitively knew it was her calling to help share the ancient wisdom of Ayurveda to the western world. Jessica graduated from Southern California University of Health Sciences, an accredited university of the National Ayurvedic Medical Association (NAMA), with both of her Ayurvedic Degrees. She has since moved to Colorado to pursue her practice and bring Ayurveda to the Denver communities. 
Jessica's education has provided her with the unique ability, determination, and devotion to integrate biomedical sciences with Ayurveda to bring health, healing, and innate balance back into your life. Jessica focuses on determining your individual constitution and imbalances to incorporate the necessary diet, herbal medicines, lifestyle, daily and seasonal routines for you. She is passionate about finding the root cause of your imbalance to educate you on healing yourself from within. 
Whether you are looking to heal a specific health concern or just in search of guidance in how to live a more balanced, holistic life specifically designed for you, Jessica is here to support you. 
In her personal life, Jessica spends most of her time in nature, practicing yoga, listening to live music, and spending quality time with family and friends. 
Jessica is also a member of the Colorado Ayurvedic Medical Association (CAMA), California Association of Ayurvedic Medicine (CAAM), and the National Ayurvedic Medical Association (NAMA).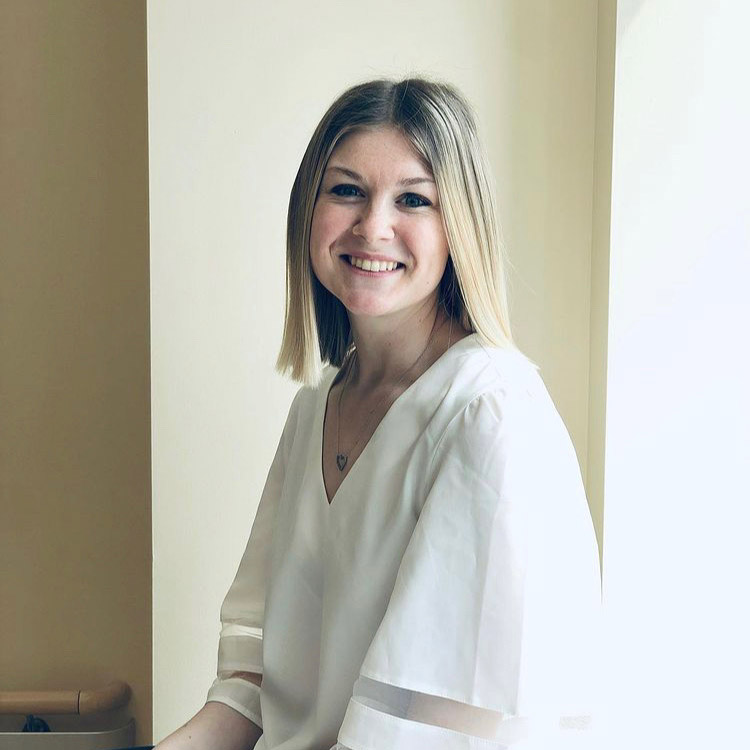 Maggie Gallagher, MS, RDN
Maggie is a registered dietitian nutritionist originally from Albany, New York. She completed her supervised practice hours to become a registered dietitian through MSU in Denver, where she has since pursued a career in nutrition and immersed herself in the Denver community. She received her Masters Degree in human nutrition from Russell Sage College in Troy, NY, preceded by a Bachelors degree in kinesiology with an emphasis in health and human performance from St. Mary's College of California.
She is most passionate about the medicinal, cultural, and physiological aspects of what we eat and hopes to empower others in learning how to fuel our bodies and maximize our ability to utilize food as medicine. Maggie's strengths include motivational interviewing, disease management, and counseling clients on how to make eating healthy, practical, and fun. She has also conducted extensive research on the microbiome, exercise physiology, and nutrition through the lifespan. She strives to instill the art of intuitive eating into all of her clients emphasizing that this daily practice can improve body image, enhance metabolism and mitigate emotional or disordered eating. Maggie feels that the best part about being a dietitian is giving individuals the tools to create a healthy life for themselves and their families.
A dietitian's primary job is to work with clients as a partner, assess needs and set personalized, realistic goals through motivational interviewing and social perception.  Whether you are looking to heal your relationship with food, develop a healthier, more sustainable lifestyle, manage an illness or simply want quick and easy recipes within a budget, Maggie is here to support you!
In her spare time, Maggie enjoys cooking/baking, playing violin, exploring local parks in Denver as well as any form of physical activity- particularly hiking, yoga and barre classes!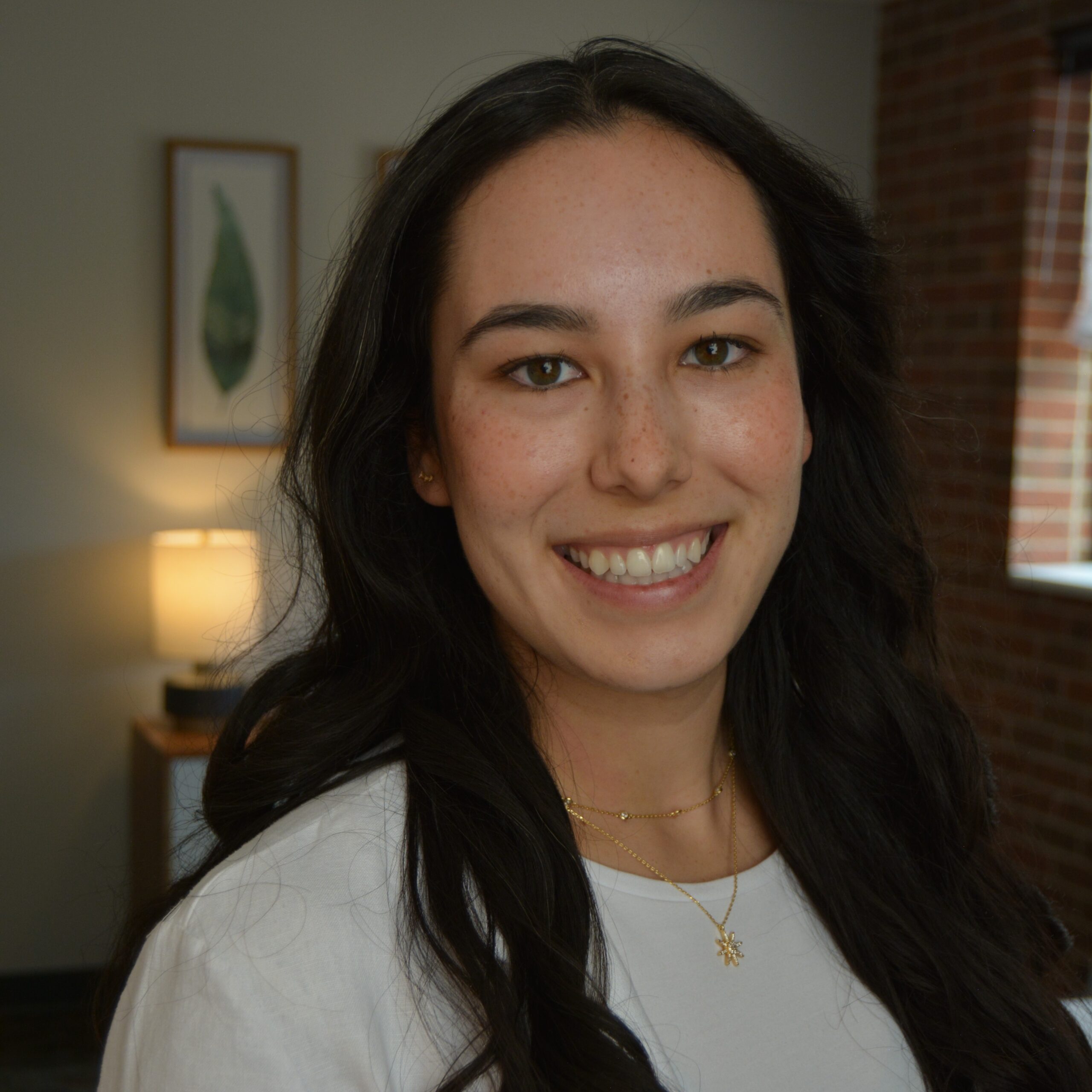 Nicole Arnold, Practice Manager
Nicole Arnold is the practice manager at Natural Medicine of Denver. Originally from Hilton Head Island, SC, Nicole left the lowcountry for the  mountains of Colorado after graduating from the University of Arizona. When Nicole is not scheduling patients, planning events for Natural Medicine of Denver, or making invoices, she can be found exploring the mountains of Colorado and surrounding states. Nicole enjoys hiking, backpacking, bike touring, yoga, and all things travel. 
Favorite places in the world: South Africa and the Sacred Valley of Peru
Favorite fruits: mangos and bananas
Favorite sweet: tiramisu and dark chocolate
One thing she can't live without: her bike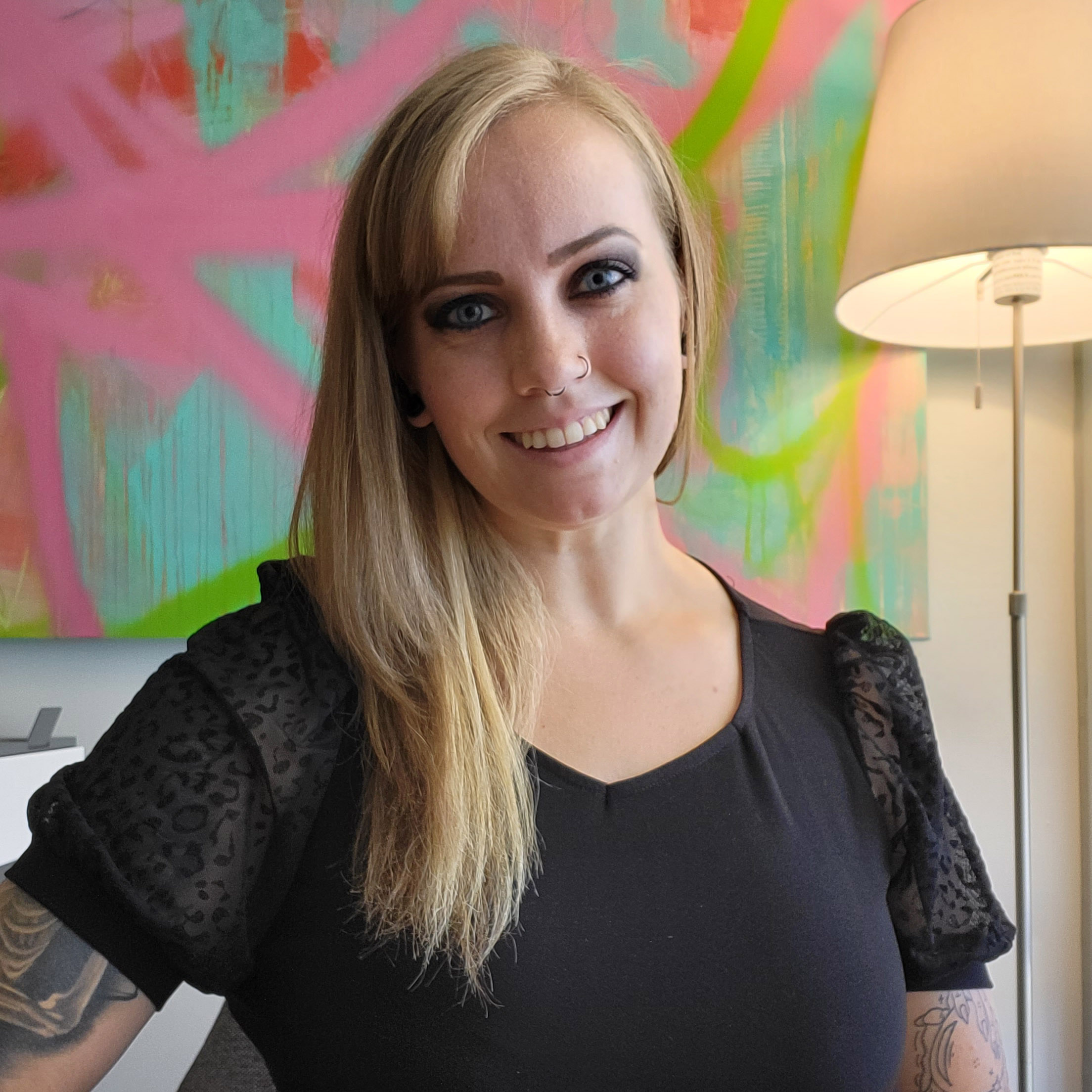 Elizza Robinson, Medical Receptionist
Elizza Robinson is the medical receptionist at Natural Medicine of Denver. She is currently working towards her Bachelors in Biology at Arizona State University. When she isn't helping patients get in touch with the opportunity for full mind + body health, you can find her studying, in the ballet studio, or working out at her local gym. Elizza's favorite pastimes are dancing (specifically ballet), yoga, running, and writing. She loves being active with her boyfriend and dog. Outside of her boyfriend and dog, she can't live without her pointe shoes!