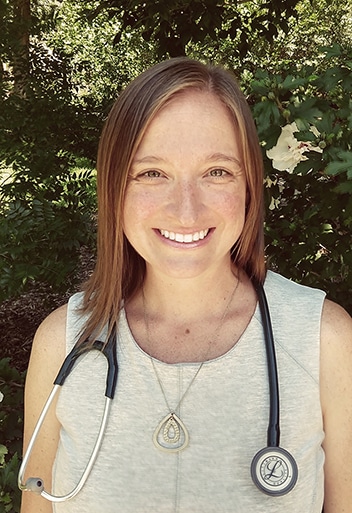 Dr. Rachelle M. Forsberg, ND, LAc
Dr. Rachelle Forsberg was born and raised in Colorado – after graduating from Colorado State University with an undergraduate degree in Biology and Neuroanatomy, she moved to Washington state to study Naturopathic Medicine and Traditional Chinese medicine at Bastyr University.  In 2018; after 10 years of clinical practice in the Pacific Northwest, Dr. Forsberg fulfilled her dream of returning to Colorado to build a naturopathic medical practice in her home state!
As a naturopathic doctor Dr. Forsberg is passionate about helping people find their optimal state of wellness. She believes there are many paths to health and enjoys collaborating with individuals as they traverse their unique healing journey. In her practice, Dr. Forsberg utilizes naturopathic care along with traditional Chinese medicine, acupuncture, functional medicine, and specific nutrient therapy. Dr. Forsberg is a registered Naturopathic Doctor and a nationally board certified Diplomate of Acupuncture.  Dr. Forsberg has additional training in regenerative medicine, hormone and fertility support, complex chronic illness, and functional medicine.
Dr. Forsberg and her husband called the Pacific Northwest their home for over ten years, and now that they have returned to Colorado with their young son and adventurous chocolate lab they all enjoy spending as much time outdoors in the Colorado sunshine as possible: discovering local parks, hiking, skiing, gardening, and lounging in their backyard hammock. Dr. Forsberg also enjoys opportunities to speak Spanish, she is always up for an impromptu dance party, and she believes life should be a musical!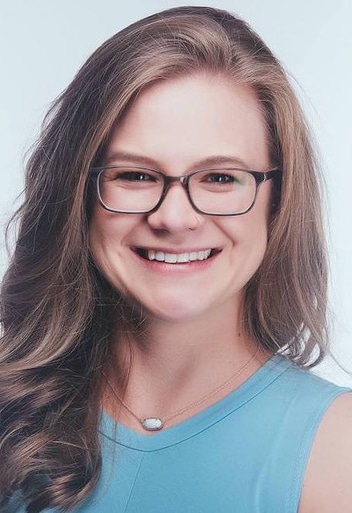 Dr. Danica Woods, ND
Dr. Danica Woods is a Colorado native recently returned from her sojourn in Washington State to become a registered Naturopathic Doctor in her home state. At a young age, she knew that she wanted to be a part of a transformative medical community, but it wasn't until later in life that she figured out just how that would look. Initially training to go to a traditional physician assistant program, Dr. Woods realized that the typical toolbox to solve increasingly more common problems like anxiety and depression just ultimately wouldn't work for everyone. She sought out other solutions to try and help her future clients with these issues, which ultimately lead her to become a certified integrative and holistic life coach. It was during a particularly challenging personal development retreat that she learned about naturopathic medicine. Upon doing her research, Dr. Woods learned that this was the style of medicine that resonated most deeply with her intention for her clients, while offering her many more tools and resources to recommend to people struggling than the options offered with conventional medicine. Dr. Woods considers herself a life-long student and continues to learn more about the healing herbs, homeopathic and flower essence remedies, physical medicine techniques, Mind-Body connection, and changes to nutrition to support her clients. She has gleaned experience by working with women on hormone balancing, homing in her physical medicine and healing touch skills, and integrating of Mind-Body medicine techniques. As such, Dr. Woods is able to approach her patients from a whole-person perspective that allows her to truly get at the root of dis-ease to allow her clients start their journey towards healing. She has goals for every person she works with to take responsibility and ownership for their health, to strive towards wellness in all aspects of life, and emphasize the health of mind, body, and soul in order become fully integrated with their intention and purpose in this world. She knows that this isn't an easy journey and has dedicated her life and practice towards walking this journey with you and facilitating your healing climb.
Dr. Danica Woods graduated from Bastyr University in Kenmore, Washington in 2019 with a degree from the school of naturopathic medicine. Her other education and training includes a certification as an Integrative Holistic Life Coach from the Legacy Training Program in Denver, Colorado, and a Bachelor of Arts degree in Integrative Physiology from University of Colorado in Boulder. She is a current member of the American Association of Naturopathic Physicians (AANP). If she's not in the office or conducting telemedicine appointments, you can find her with her husband working on projects around their home, meditating-through-crochet, reading books, listening to Brené Brown podcasts, going on hikes, or walking/playing ball with/endlessly petting the family dog, Zeke.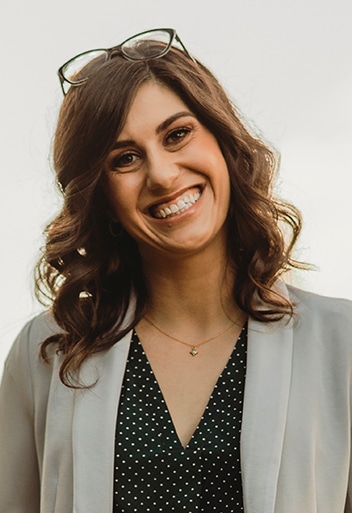 Dr. Lauren Hacker, ND
Dr. Lauren Hacker's vision is to use her intuition, caring, and resourcefulness to inspire and empower people to become connected to themselves, their communities, and nature. One way she fulfills this vision is to guide patients to identify and resolve the root cause of their health concerns so that they can live better lives and achieve their goals. She loves teaching patients how to listen to their bodies and own their health. Although she works with all patients, her practice focuses on women's health and preconception care, hormone and thyroid imbalances, digestive disorders, stress, and mild anxiety and depression.
Originally from Colorado, Dr. Hacker feels fortunate enough to have grown up in such a beautiful state where a connection to nature is easy to achieve. After attending Western Colorado University in Gunnison, she studied naturopathic medicine, craniosacral therapy, and visceral manipulation at Bastyr University in Kenmore, Washington. She is a registered Naturopathic Doctor in Colorado and an adjunct professor in the Integrative Healthcare program at MSU Denver in addition to practice.
Dr. Hacker is also an avid book nerd, weightlifter, swing dancer, and animal lover with a penchant for learning. True to her Colorado roots, when she's not in the office or reading books, you can find her outside in the Colorado sunshine hiking trails with friends. She also enjoys spending time with her family and creating hands-on learning opportunities for patients and healthcare professionals alike!
Dr. Hacker is also a member of her state and national associations, the AANP and COAND, and previously served as Secretary of the Association for Naturopathic Revitalization, a non-profit organization dedicated to creating nature-based experiential conferences for patients and naturopathic practitioners.